10 Workout Motivation For Males | Achieve Your Bodybuilding Goals
Jake Felix
Losing Your Motivation? Try these 10 workout motivation tips to achieving your fitness goals
Muscle building can be anything but a piece of cake. Bodybuilding, maintaining the diet, stopping the cravings, require a lot of self-control.
Control is the key to the success of building a bodybuilder physique.
However, sometimes the process can be so draining that you might lose motivation.
Are you building your muscles?
Do you feel like is this even worth the pain?
Are you looking for workout motivation?
Well, everyone is. Everyone needs a time-to-time nudge towards their goals.
Motivation is a fickle thing. It will come too easily to you, likewise goes away effortlessly as well.
The process of building muscles is low and has a long gestation period.
This implies, that you will have to put in more than just 100 percent every day, and it is quite possible that you will not see the results you want for a very long time.
Hence, it requires an immense amount of hard work along with consistency.
With a lack of motivation, it is not only difficult to workout, but you might also be depressed and feel like giving up at every push-up you do. You will lose your efficiency in working out.
And without efficient work, you cannot expect to get the muscles you want. This will thereby demotivate you more, making it a constant loop.
We have discussed in this article 10 ways to look for workout motivation.
You can use these workout motivation tips to keep yourself focused on your objective.
10 Workout Motivation Tips To Reach Your Bodybuilding Goals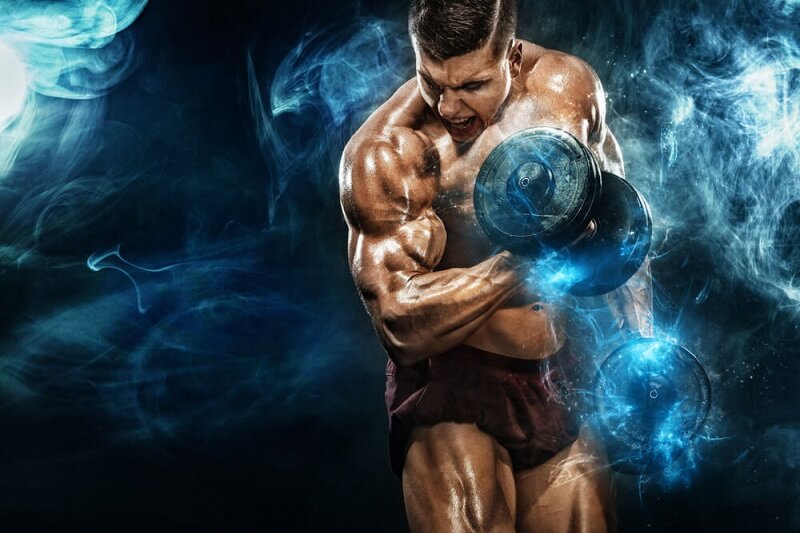 You might have hit a plateau in your working out routine due to a lack of motivation. If you think so then do not worry.
You just need to change a few things in your lifestyle to get back the lost motivation in getting that bodybuilding physique you want.
Here are a few things you can try.
Alter your workout routine from time to time.
Give your body rest
Set small goals and stick to it
Use a mantra
Commit to your workout socially.
Journalize your workout every day.
Find companions
Acknowledge your progress by rewarding yourself
Gamble
Visualize your future self
These were a few tips you can practice for finding workout motivation in your life.
These tips will help you give reasons to work out every day.
Hence, practicing this will help you keep up with the plan you have for your physique.
Are you looking for motivation in workouts?
Do you want to know how to stay motivated bodybuilding?
Here are some tips you might want to know about to find that lost motivation.
Let us discuss these points in detail now.
Alter your workout routine from time to time
People frequently get stuck in the limbo of doing the same activity every day.
This can be tedious and draining. In fact, your body will stop responding, and any advances you've made will become stagnant.
To minimize monotony, rearrange the exercises or substitute alternatives, such as an incline bench press instead of a flat bench.
You'll keep both your body and mind engaged if you alter things up. Mix things up.
Try cardio for a week and switch to resistance training. Therefore, keep modifying your workout plans and stick to them.
This way your body will not adapt to one session only and it will not be boring as well.
You might believe that going to the gym nearly every day leaves no opportunity for slacking.
You will eventually find that your body's yearning for rest triumphs over your steel resolve, and you will go weeks or months without burning a sweat.
Overtraining could be the cause of your unexpected drop in motivation.
A short break—for both your body and soul be just what you need to return stronger than before.
People frequently get stuck in a rut of doing the same thing every day.
It's best to schedule some downtime, whether it's via doing nothing or briefly lowering your exercise levels.
You won't be too exhausted for your next session if you do it this way.
Set small goals and stick to it
Being ambitious is always supported. However, it is vital to know your limits and slow down when building a bulk.
Hence, take baby steps and execute it unconditionally. Don't be over-ambitious.
Smaller goals that can be accomplished in a short amount of time are more motivating.
Because the conclusion is always in reach, the payoff arrives swiftly. Make sure your little targets are observable and detailed in contrast to being small.
However, if you set a goal of having the measurements of a fitness model by August or running a three-hour marathon, you may be putting yourself up a moot expectation.
To avoid hopelessness, make sure the barrier is within reach—even if that means striving for only 15 minutes on the cycle.
A mantra is something that you say to yourself to nudge yourself towards your goals.
They can be quite beneficial in terms of maintaining your passion and energies up.
For instance, you can get up every morning and say to yourself, that you are strong enough to get through the session today.
You can say anything you feel driven by.
Make a statement that has a strong emotional resonance for you.
This may sound crazy but this really helps in maintaining your focus. Every morning, begin by reciting your motto openly to yourself.
The more you repeat it, the more you will embrace it eventually.
It's easy to lose inspiration and slip off as an individual.
We are eager to absolve ourselves of responsibility, postpone, and find excuses to abandon our ambitions.
Having a companion to hold you accountable might be beneficial.
It's less probable that you will miss the practice if you sense like someone else is expecting you to show up.
This is where social media can help! In fact, any kind of public stage will suffice.
Get your motivation back. Make a commitment to your goals by telling your friends and family about them.
This will not only provide you with a network of support but will also make you feel more responsible for attaining your objective.
Journalize your workout every day.
Logging your everyday progress will also help you find a reason to get up and workout daily.
You will be able to demonstrate progress on paper if you keep track of distances, weights, and other fitness benchmarks.
When you're getting uninspired or sluggish, that journal can help.
Tracking your success and failures might help you focus on your present goals and narrow in on the specific areas where you are thriving.
The company of someone always can be a good motivation. It can be satisfying to know that you are not alone in your journey.
Asking your friends, family members to exercise with you can be a good workout motivation.
This can mentally help you keep with your daily progress.
Knowing that someone is with you, will avoid the feeling of solitariness away.
Hence, look for people who can accompany you with your daily routine.
This can be an extremely virtuous workout motivation for males and females.
Acknowledge your progress by rewarding yourself
Don't let working out turn into a dreary everyday chore with no relief in sight.
Maintain your concentration on the greater goal of a healthier, better you, and remember to praise yourself for your efforts.
Sure, the activity has its own set of advantages—weight reduction or maintenance, muscle strengthening or growth, and all those feel-good endorphins, to name a few.
However, you can also add something to your after-workout session which you like.
For instance, reward yourself, with a movie or with a concert you like once you have achieved a certain fitness goal of yours.
Invest money in your fitness. For some people, money can be a real good workout motivation.
If this is true for you, invest money in the gym, gym equipment, trainee and do not let it go in vain. Utilize the money you have expended to its fullest.
You can likewise try gambling with yourself. Do not let your blood and sweat income go in otiose and utilize it for its worth.
Visualize your future self
We can mentally and physically equip ourselves for the work at hand by closing our eyes and picturing what it would be like to accomplish a goal or execute an exercise.
It may sound a little corny, but noticing a snapshot of yourself at your finest or the worst can be enough to get you going, regardless of how you see the literal mirror.
Perhaps a snapshot of someone who you perceive to be your fitness body goal will suffice.
If you're thinking about abandoning an exercise, take a few minutes to sit down and imagine how you would look if you walked to the gymnasium and how it would help you get closer to your goal.
These were a few tips we have to give to you for keeping the light of working out in you alive.
One of the famous workout motivation quotes was given by Muhammad Ali. It said:
I hate every minute of training. But I said, don't quit. Suffer now and live the rest of your life as a champion.
Hence consider the long-run ultimate outcome for every day you strive. It is what you are training for.
If you befit today, you are protecting yourself from any future health issues.
As said, working you can be hard, hence we think its time to make it a little easy for you.
We bring to you a testosterone supplement Hunter Test. It will boost your testosterone production and provide you with the stamina and strength to exercise daily.
It will also improve your focus and mood to work out daily.
The next section of the blog will inform you of everything you need to know about Hunter Test.
Hunter Test Reviews

Hunter Test is a supplement that is manufactured by Roar Ambition. This company is a renowned company which makes numerous health products.
According to the Official site, Hunter Test can raise your testosterone levels. The product is backed by a lot of scientific research and then was introduced in the market.
The ingredients are uniquely blended with vitamins, minerals, amino acids.
These ingredients are all safe and aim at raising your testosterone production naturally.
One can look at testosterone supplement Hunter Test ingredients on its website as well as its package.
They do not hide their ingredients and are completely transparent about it.
Therefore, you can be certain that there are no synthetics in this product. Therefore, there is no scope for any side effects.
Besides, it is approved by FDA and cGMP in the US and UK.
Hunter Test is what you need to get for that admirable bodybuilder physique.
It is the missing key in your workout programs. If you want beneficial results consider Hunter Test your best option.
The Hunter Test Results can be a decent motivation for muscle building. It has been positive throughout.
There are many benefits you can look forward to if you consume Hunter Test.
Hunter Test Benefits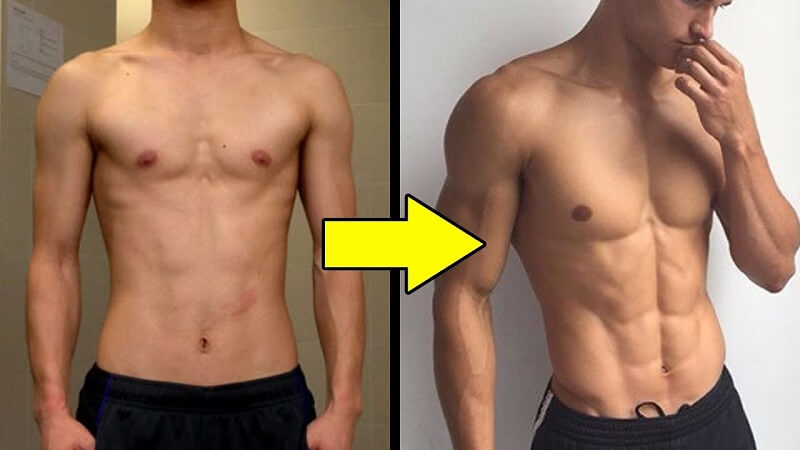 Hunter Test is the best testosterone supplement in the market. Some of its benefits include:
Amplified Stamina and Energy Levels
After the prescribed 3-month period for the product to work effectively, you should feel more empowered and have enhanced endurance thanks to its blend of components that are specifically formulated to raise testosterone organically.
Unstoppable Motivation
Unstoppable motivation is an added compliment to greater energy and endurance.
When you factor in testosterone's good impacts on mental attitude, it's as if nothing is standing in your way.
Mentally Strengthening
While the link between mental deterioration and age-related T loss is disputed, there is data that older men with elevated T levels score better on cognitive exams than those with average levels.
Boosted Confidence
With a good physique and raised testosterone levels, no one can beat your performance.
Therefore, you will be motivated and confident about yourself.
This might seem a little good to be true. You might wonder whether it truly works or not.
Hence, the next part will show you how Hunter Test works.
Does Hunter Test Work?
There's no excuse why Hunter Test shouldn't function as stated. It is backed by lots of research in the components.
These components are enough to maintain your body producing Testosterone the way it was supposed to.
The product is designed to aid people who are suffering a decline in Testosterone production rather than those who are already at healthy levels.
Hunter Test, on the other hand, should perform well for those who wish to feel their finest again in a safe, natural, and non-dangerous way.
Therefore, there is no doubt that the product works.
For more certainty, you can look at the testimonials of how beneficial this product has been to its users.
The Hunter Test customer reviews state how motivating it was for them to workout after consuming the product.
They felt an increase in energy levels.
The next section discusses a few reviews of the customer who felt a gush of workout motivation after looking at the results with the Hunter Test.
Hunter Test Customer Reviews
Review 1:
Thomas Parks says that he did not think much about his t levels. He did not pay any heed to his t levels ever. However, ever since he discovered Hunter Test, he has always felt motivated to work out every day. It has provided him the capacity to keep a positive mindset and therefore has helped his overall health. Above all, he is glad that it is a natural product and provides him with all these benefits without any adverse effects.
Review 2:
Marcus R, felt a sudden alteration in his energy level, both physically and mentally. This was all because of Hunter Test. He credits Hunter Test for whatever muscles and body he has built for the short time he has been consuming it.
You can find more such reviews on the Hunter Test Official Website.
In Conclusion
Workout motivation is necessary. It is hard to get up every day and drain yourself of every ounce of sweat you have.
It can be difficult to put your body through that much pain every day.
Nevertheless, if you want that physique and want to be healthy you will have to strive every single day. It is important to keep resting now and then.
Taking a break now and then will give your body the time it needs to recover.
This might be the strength training motivation you need. There are other things you could do as well to motivate yourself.
With our 10 workout motivation tips, you can truly reach your fitness goals.
Note: Incorporating Hunter Test booster with your healthy diets can help you reignite your whole body with improved focus, performance and mood so you can stay motivated and get in shape fast.
Whatever helps you outdo that. Be creative and do not give up.