How To Boost Your Testosterone Levels Naturally With Exercise?
Jake Felix
For men, testosterone is an important factor. It is the sex hormone responsible for all the masculine features in men.
With age, men face a decrease in the level of testosterone production.
This may result in low stamina, reduced strength, low sex drive, and constant fatigue.
It becomes highly essential to reignite your testosterone production. There are innumerable ways to amplify your testosterone production.
There are supplements available on market for that. Sometimes people also opt for highly risky steroids.
There are also natural ways to increase your t levels.
This can be done with good food habits and a fitness workout routine.
In this blog, we will discuss how to boost testosterone with exercises if it's at all possible.
Testosterone and Exercises: Are They Linked?
Not all exercises increase testosterone. Besides, your body type, your health habits, and your lifestyle will also be a variable here. This means that whether or not exercising will increase testosterone will also depend on how you maintain yourself. If you do not follow a decent diet and expect exercises to amplify your t levels, it will be unfair.
Testosterone is produced in both male and female bodies. The only difference is that in men it is produced in higher quantities. It is the sex hormone for men which provides all the masculine features to males. It is majorly produced in the testes for men. Therefore, testosterone is responsible for a boy to become a man. If not produced sufficiently, it might affect
Muscle growth and strength

Hair production in men.

The masculine voice in men

The sexual stamina
Even though testosterone is produced both in men and women yet it is vital for men's health. Women have the female sex hormone estrogen. Testosterone is produced in very small quantities in their ovaries.
For men, healthy testosterone production can prevent a lot of age-related issues and health problems. These problems may include:
Diabetes

Obesity

Cardiovascular health issues

Blood Pressure Problems
Hence testosterone production is crucial for men. However, is there any proof, whether this statement is true or not? Well, there are a lot of scientific studies and researches proving so. The next part of the blog will show you inferences from various surveys done to link testosterone and exercise.
Does Working Out Increase Testosterone? [Research And Studies Included]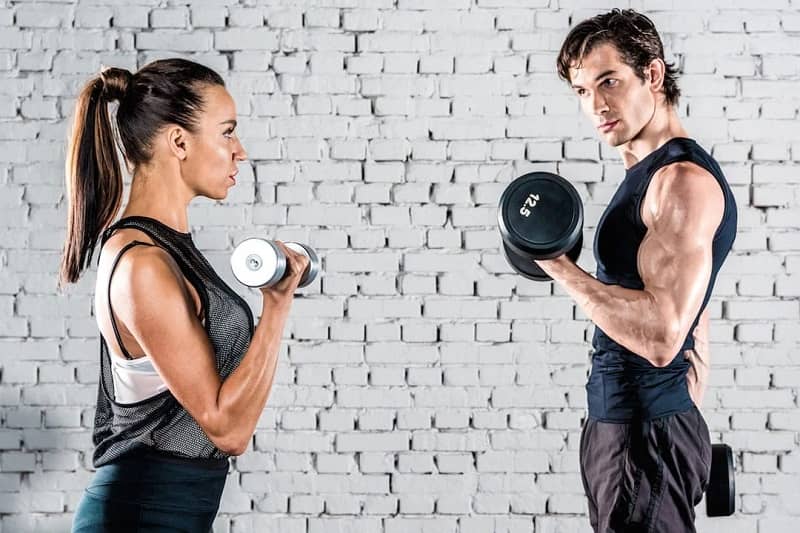 Like said earlier testosterone is a male sex hormone. However, it is present both in males and females. In females, it is present in a very minute number. Nevertheless, research shows that people who work out have shown to increase their testosterone level be it, men or women.
In men, the major production of testosterone occurs in the testes. In women, there is a slight production in ovaries. Several researchers have given different inferences about testosterone production through exercises.
Here are what different studies on does exercises boost testosterone says:
A study in 1983 inferred how men found an augment in their testosterone production after weight lifts. However, it showed little to no outcome for women's testosterone production. [Source…]
A survey conducted in 2001 proved how resistance training can increase testosterone in women in the short term. This helped them in distributing and shedding those extra fats.
A likewise study conducted for old men showed how testosterone increased due to consistent exercise. The increased testosterone level also helped them with developing their cognitive skills and focus.
In 2008, 102 men were surveyed. The peculiar thing about this survey was, the men chosen did not use to workout earlier. However, they worked out for a whole year and their t levels were recorded. It showed a 14.5 percent increase. [source…]
A comparison between men who worked out and those who did not was done. It clearly portrayed how men who used to exercise regularly had higher t levels.
Hence, it is obvious how testosterone and exercise are linked. A 2016 study by the Journal of Clinical Biochemistry and Nutrition said the same. It said that a lifestyle change in obese men through exercise affected their t levels positively. If you are looking for how to raise your testosterone quickly and naturally, exercise is the best way to do so.
Therefore, we recommend that the best way to boost your testosterone is naturally through exercise. If you do not know where to start with do not worry. This blog will discuss various exercises to boost testosterone.
Let us get on with it.
10 Exercises To Boost Testosterone
There are countless things you can do to naturally improve your testosterone levels. Maintaining a healthy lifestyle is the key. For instance, try avoiding stress, do regular exercise. In fact, getting enough sleep is also vital when it comes to testosterone production. Maintaining a balance in everything is significant. Eat properly and keep an appropriate body composition for good testosterone production.
Do you ever wonder "Does exercise boost testosterone levels?"
Here are some exercises you could do daily for an improved t level:
Squats
High-Intensity Interval Training (HIIT)
Deadlifts
Pull-Ups
Chin Ups
Military Press
Bench Press
Bent-Over Row
Shoulder Press
Push-Ups
Now, these were some exercises you can perform. We will dedicate the next section of our article to describing the exercises precisely. We will analyze how these exercises can boost testosterone.
Squats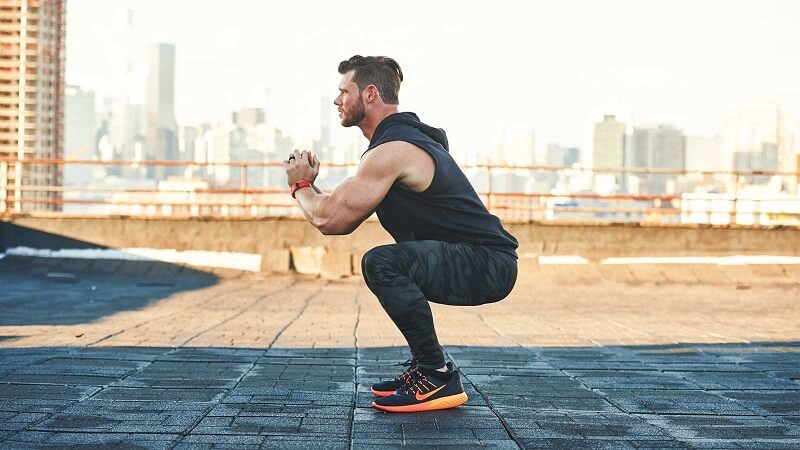 One of the best testosterone boosting exercises is squats. Studies prove how important a decent leg workout session can be. Leg day is as important for boosting testosterone as your upper abdomen. Squats besides burning your legs also burn your glutes and core. At the same time, it also works your back. Hence, squats can be considered a great natural testosterone booster as well as a muscle-strengthening workout. One can also look at research done by the University of Texas. This study showed how squats helped increase growth hormone as well as the male sex hormone, testosterone.
High-Intensity Interval Training (HIIT)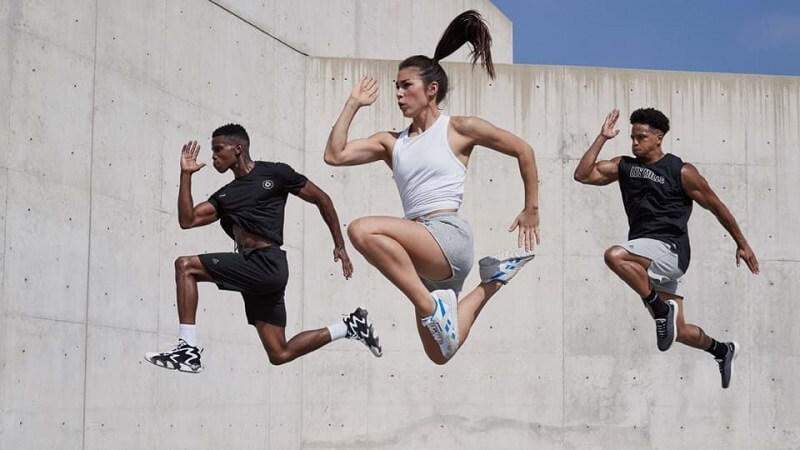 HIIT workout is when you exercise which burns your body fat intensely. This will pump up your lungs and burn fat all over the body. A consistent fat burn workout with small sessions of rest is what the features of a decent HIIT workout are. Research has shown explicitly how one can augment their testosterone levels by excellent cardio HIIT workout. A 2013 analysis on the topic portrayed that a 10 minutes HIIT workout divided into 5 sessions can boost testosterone levels. This increase would be more than what one can get through a 45-minute run. Hence, this is one of the most appropriate exercises to boost testosterone
Deadlifts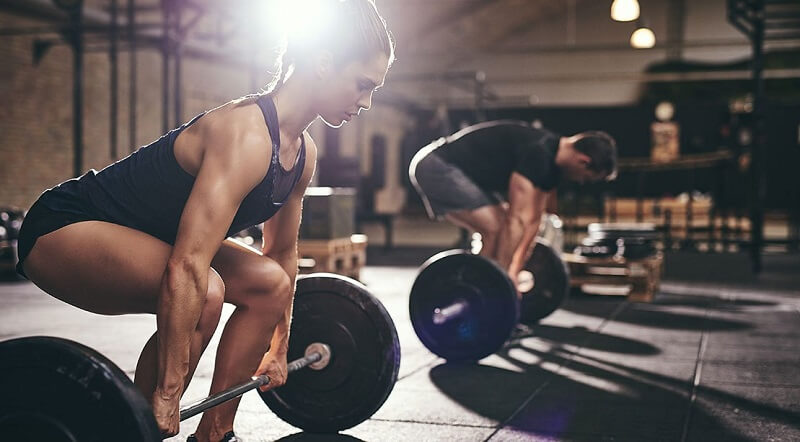 Deadlifts are basically when you combine a squat with some weights. We prefer heavyweights, but if you are a beginner, do not push yourself much. Deadlifts can have countless alternatives and modifications. Deadlifts will focus on your core, arms, thighs, and back especially lower back. One can always opt for alternatives for comfort. This exercise is your answer to how to exercise boost testosterone. This is because they literally use every part of your body. A journal on strength and conditioning proved how deadlifts can help men struggling with low testosterone. This will especially benefit men who are in their early 20s and facing such issues.
Pull-Ups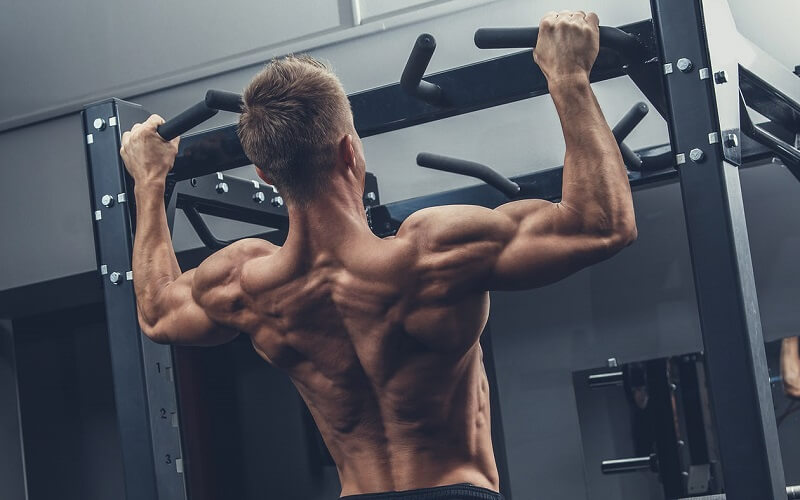 These resistance training exercises majorly target the arms, chest, core, and back. However, if one is smart one can work his or her whole body through this one exercise. The main key to resistance training is to engage the muscles in every exercise. If you keep your thigh muscles and glutes tight during pull up, it will be even more beneficial. Besides, the exercise is highly flexible. You can literally do this exercise anywhere you want. If you are searching for what exercises boost testosterone, this can be one of the multiple answers to this question.
Chin Ups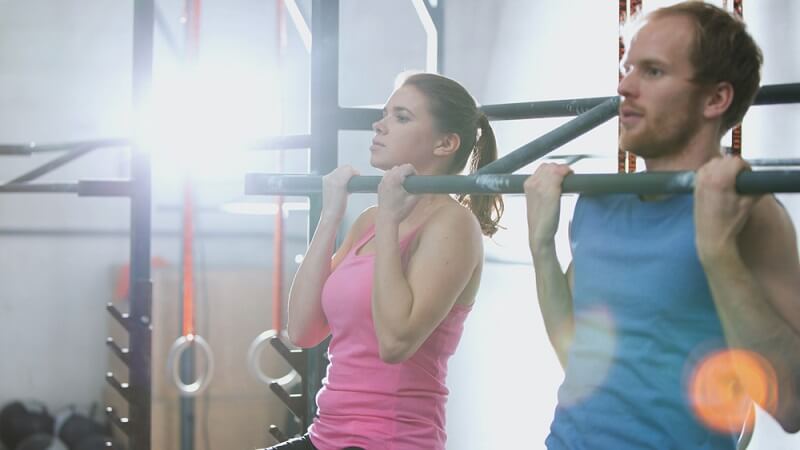 A chin-up is basically a modification of a pull-up. In this exercise, you will have to pull yourself up until your chin is over the rod. It really is an intense extension of a pull-up. The main problem while doing these resistance training workouts is posture. Many times a wrong posture might lead to a leak in the efficiency of the workout. Therefore, keeping a watch on the posture is significant. Cautiously hold the rod shoulder-width apart and then carry on with the workout. Research and studies show how 8 reps in 4 sets of this exercise can help boost that testosterone production.
Military Press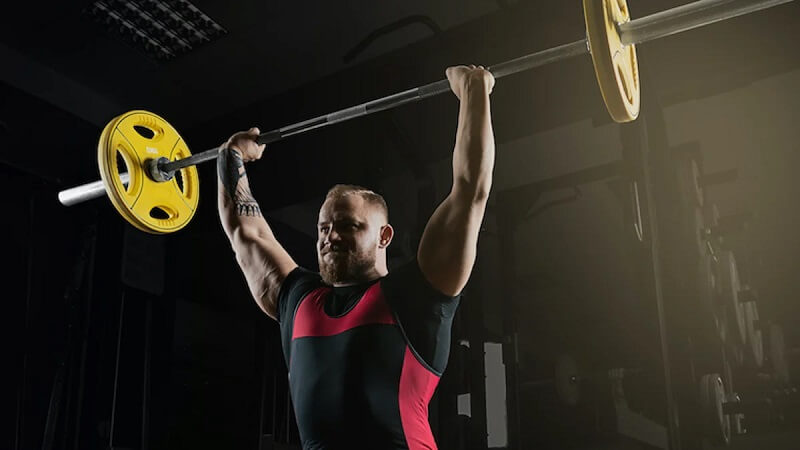 As said before, posture and engaging your muscles are significant during any resistance training exercise. The military press is done with weights. At an initial go, you might think that it only targets your arms and shoulders. However, if you keep a straight back and crunch your obliques and core, you will benefit more. Do it slowly. You might injure your back doing it fast. An analysis on weightlifting proved how a military press can improve testosterone levels by 21.6 percent. Hence military press is one of the other exercises that boost testosterone.
Bench Press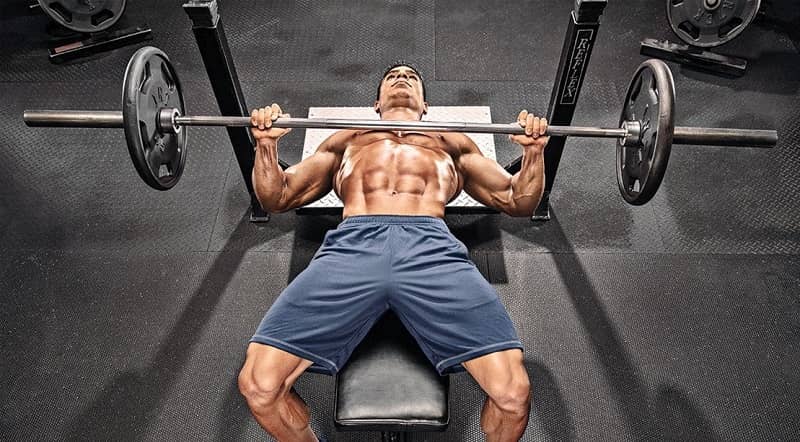 Bench Press is the best way to work your upper abdomen. It is done properly can build your shanks. Lie at a 90-degree angle and hold a bar at shoulder length. Pull the bar towards yourself at a 45-degree angle. Once you pull the bar try touching your body with the bar. After that with the help of your feet push the bar back to stand. A decent bench press can build up your bulk and help grow testosterone production. Try doing it for 4 sets 8 times each. However, do not push yourself much, especially if you have just started working out. This exercise will be highly beneficial for your testosterone levels.
Bent-Over Row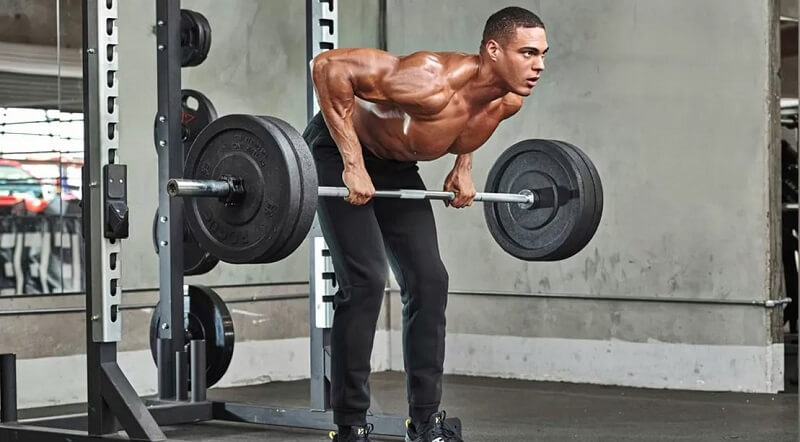 This exercise is the answer to what exercise boosts testosterone the most. To perform this exercise, carry a heavy dumbbell at shoulder width. Bend over such that your back is parallel to the ground. Straighten your back again and perform this exercise. Maintain a squat position to work your core and thigh muscles. If done properly it can give a tough competition to squat, which is the king of exercises. It can be modified into different variations. Do not push yourself much during this exercise. This can cause serious injuries to the back if done forcefully. Be consistent and you will see regular improvement in your performance as well as testosterone.
Shoulder Press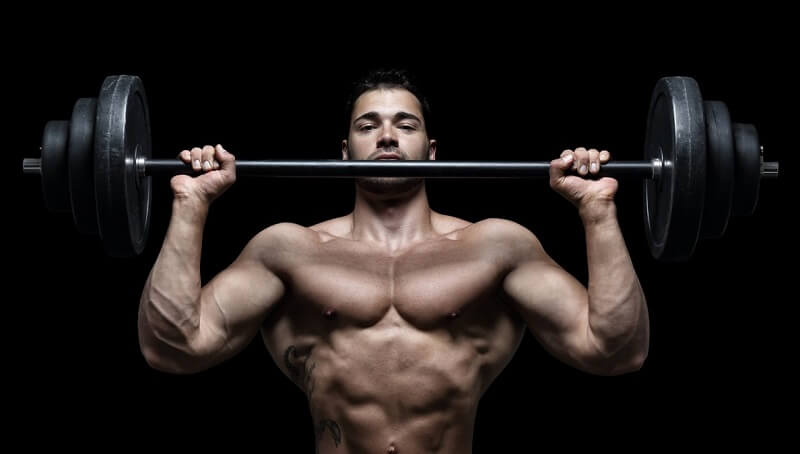 Shoulder Press is another exercise that builds up your shoulder chest arms and feet. It is another one of the best exercises for boosting testosterone. While your arms, chest, and shoulders are helping with the weights, your back, legs, and core support you. Therefore, keeping yourself up straight is important. Do not bend yourself, otherwise, this will not only be inefficient but also cause serious back injuries. Extensive research and studies have proven how effective these resistance training exercises are.
Push-Ups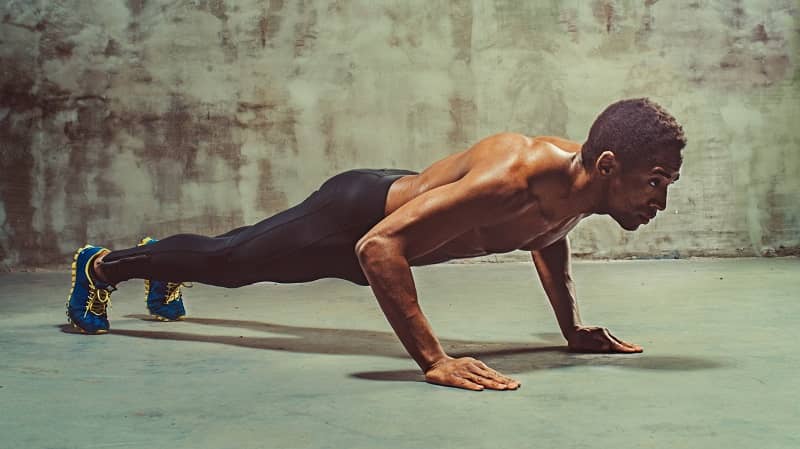 The most general and effective exercise is push-ups. It works the entire body, helps build each muscle of yours. Again, keep in mind the posture and muscle mind. Breathing through these resistance training exercises are equally crucial. Breathing helps target your core. It further helps in building the mind and muscle connection. One can do as many push-ups as one can. Initially, you might find it hard to find the correct position. However, eventually, you will understand the mechanism.
These natural ways for testosterone increase by exercise are highly advised over all other alternatives. These alternatives may include, testosterone boosting supplements, steroids, injections, etc. These resistance training exercises, combined with HIIT can help you achieve your goal of testosterone production. However, you must understand that an equal amount of rest is significant too. You need sufficient rest and a good diet to perform on such high intensity. Hence, be consistent and rest sufficiently.
The next part of the blog would try to answer a few frequently asked questions.
Frequently Asked Questions (FAQs)
What are the other natural ways to boost testosterone?
Few other alternatives to naturally grow testosterone are:
Regulate stress levels. It can negatively affect your testosterone production.
Maintaining a healthy and sufficient diet is essential. It will not only regulate the sex hormone but also other hormones.
Sleep adequately. Try to sleep at least for 7 hours. A 5 hour or less sleep affects testosterone seriously.
Rest is as much crucial as exercise. Make sure you give your body enough rest too.
What is the best time of the day to work out for testosterone?
Exercising in the afternoon is best to produce more testosterone. Whereas working out in the morning can boost your metabolism. To be at the optimum level, we recommend dividing your time. Do cardio in the morning and resistance in the afternoon.
Which food increases testosterone the most?
There is a lot of food that can help with the testosterone issue. Here are a few of them:
Tuna
Fish and Fish Oils
Eggs
Garlic
Ginger
Beef
Beans
Fortified Cereals.
How do you tell if your testosterone is low?
Few symptoms of low testosterone are:
Low libido
Obesity
Depression
Baldness
Frequently feeling tired
Losing your muscles
Low to no stamina and strength.
Can running increase testosterone?
Running can moderately help with testosterone. However, high-intensity interval training and resistance training have been more effective for this issue. However, if you are preparing for a marathon, it can have an opposite effect on your t levels.
In Conclusion:
We hope this blog has answered your question "How to increase your testosterone naturally by exercise?" You must understand one thing here. Most of the exercises we suggested are resistance training. While it is effective, good posture is vital. The wrong posture will not only make it ineffective but will also lead to injuries. Hence it is suggested that you perform these exercises under a licensed professional. He or she will guide you in the right direction towards your goal. Above all, stay focused and maintain good eating habits. It will all be a waste of time and energy if you do not follow a decent diet. Hence, keep control of your eating habits, exercise regularly and you will get what you want.